Revitalise and Radiate: Elevating Aesthetic Care and Transforming Skin Health
At our forefront, we proudly offer a diverse spectrum of cutting-edge aesthetic treatments tailored to combat the visible signs of ageing, acne, lifestyle influences, and other skin-related challenges. Our extensive range of services encompasses meticulously crafted medical facials, transformative slimming treatments, state-of-the-art laser procedures, and much more.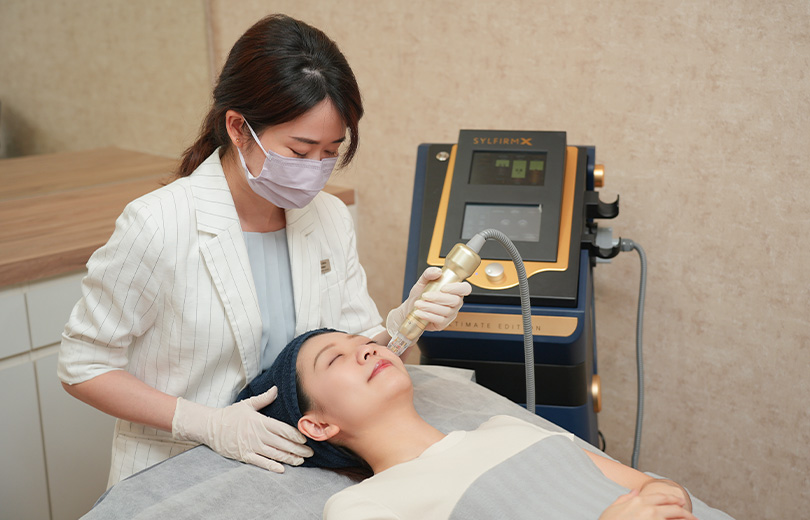 To establish ourselves as the unrivalled leader in skin and aesthetic medicine, not only within Malaysia but also across the dynamic landscape of Asia.
At the heart of our vision lies a resolute commitment to patient-centred medical practice. We aspire to be at the forefront of transforming the landscape of skin and aesthetic treatments, revolutionising the industry by harnessing cutting-edge medical advancements and pioneering innovative practices that elevate the standards of care for our community.
To deliver nothing short of top quality in skin and aesthetic treatments.
Our unwavering commitment is to provide top quality skin and aesthetic treatments, complemented by world-class client care and professionalism. Our mission is to be the catalyst for transformative change in the field, driven by advanced technology and a genuine, compassionate, patient-centred approach. What sets us apart is our unique holistic philosophy. We believe in treating not just the outward appearance, but the entire individual, harmonising physical beauty with emotional well-being. Making us the premier healthcare group that is revolutionising the skin and aesthetic industry.