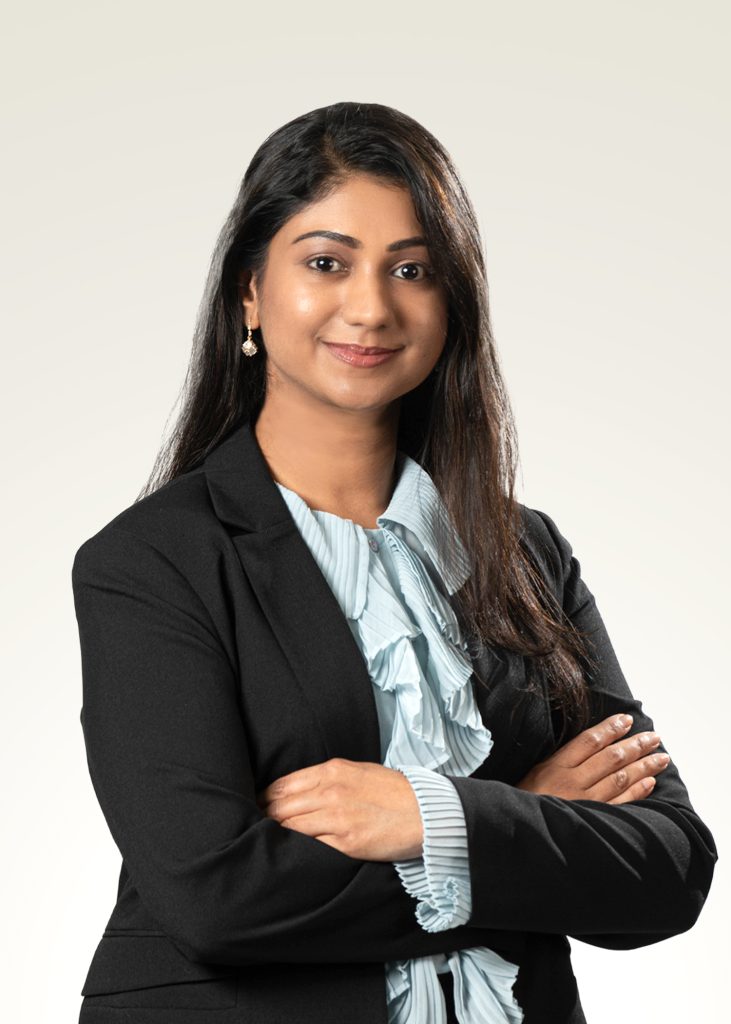 Rekha A/P Palanysamy
Independent Non-Executive Director
Rekha A/P Palanysamy, is our Independent NonExecutive Director. She was appointed to our Board on 6 October 2022.
She received her Bachelor of Accounting from Multimedia University Malaysia in July 2006. She was admitted as a Chartered Accountant to the Malaysian Institute of Accountants in August 2018. She began her career in November 2006 with Iswara & Company, a firm providing audit and tax advisory as well as corporate secretarial services, as an Audit Assistant.
In December 2007, she joined Deloitte Kassim Chan, a member of Deloitte Touche Tohmatsu Limited, Malaysia, a firm involved in providing audit and tax advisory services, as a Senior Auditor where she was involved in auditing and finalising financial statements of private limited and public listed companies across a range of industries, planned and managed audit procedures, and examined clients' statutory records to ensure compliance with the relevant statutory requirements.
In September 2010, she joined Sylvester Anthony & Co, a firm involved in providing audit and tax advisory services, as a Manager, where she was responsible for organising and managing internal audits according to the outlined audit plans, overseeing the audit process in its entirety, offering recommendations on policies, and ensuring that the company is compliant with international and governmental obligations.
In February 2013, she joined Hewlett-Packard Multimedia Sdn Bhd, an information technology company involved in the provision of information technology related hardware, software, solutions and services, as a Financial Analyst. She was tasked with performing financial analysis and reviewing balance sheet for clients in Australia, New Zealand and Vietnam.
In July 2015, she joined VR Advisory, a non-audit firm offering accounting, consulting and secretary services, as a Manager and subsequently in 2019, she became a partner at VR Advisory. In this role, she manages a range of clients where she plans and develops schedule for clients to ensure that the clients have all the necessary information required by the auditors to facilitate the auditors' work, which ensures that the clients are in compliance with guidelines, and facilitate timely submission of the client's audit.